2008 has proved to be one of the worst years

in the real estate industry's history. Home equity is at its lowest level since WWII. The mortgage crisis has set off a downward spiral, disastrous for real estate brokers. Some have the resources to weather the storm. But unfortunately, many do not.

Realty Office Business Brokers pairs owners who have the resources with those who can't sustain continuing monthly losses. The transfer of ownership helps market-injured brokers get out from under the burden.

These decisions are never made lightly.

We know how difficult it is to work so hard, for so long, and still reach the moment of truth, the point of desperation. There are so many personal elements to consider; the bills, the clients, your agents, your friends, and your reputation. You want to hold it together, but you've reached the end of your rope. Either you close your business or your creditors close your business — or you seek someone to bail you out.

Realty Office Business Brokers may be able to help. We quietly and effectively sell real estate offices, always maintaining complete discretion and confidentiality. Depending upon the scenario, and your preference, you might stay and manage the office.

Don't wait until it's too late.

That's the mistake too many owners make. Waiting until you're completely out of gas only worsens the problem and makes it harder to make a deal. If your business is barely breaking even, chances are that the coming months won't be any better. Meanwhile, you're draining your cash reserves, liquidating your savings and perhaps "borrowing" from your retirement account or your kid's college fund. Let's face it... you can't fill your tank if your wallet is empty. So, the sooner you talk with us, the better able we are to help. A break-even business is easier to sell than one that's losing money.

Let us help you out of that hole.

But let's be clear — and let's be realistic. If your business isn't making steady profits, don't expect us to turn water into wine. Realty Office Business Brokers can stop the bleeding, but don't expect us to revive the dead. After all, it's unlikely that anyone's going to purchase a company that's barely breaking even or even losing money every month —  and still pay you hundreds of thousands of dollars.

But if you would like to engage in confidential discussions about a second chance — the opportunity to walk away with your reputation and dignity intact, with the knowledge that your agents will be fairly treated, and perhaps even a chance at a new position in the company, then we're happy to help.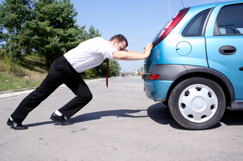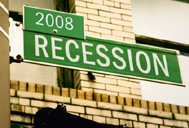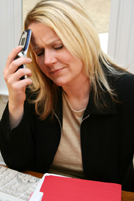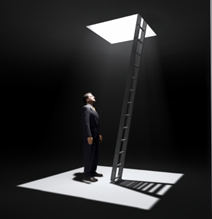 Let's get it done — together.

Most people would rather honestly say, "I sold my business," as opposed to, "I had to close my business." And it's always easier when you have someone that's working both with you and for you.

And what a relief it will be for you when the transaction is complete! You can stop the financial bloodletting — so you can start putting your life back on track.

Call us today at (314) 414-4242

(Ask for Bob Vanderselt)

Your agents will appreciate it, too.

In most brokerages, the agents develop a certain camaraderie. Often, the credit is due to you — the owner — for nurturing that kinship. By keeping the workforce intact, you are helping not only yourself, but also those who have come to depend on you for leadership and direction.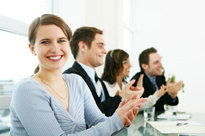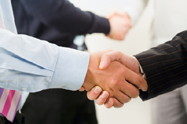 A division of Acquire Business Brokers